As used by physicians at outstanding practices across the country
How Orbit works
Optimized for the American Board of Pathology (ABPath)
Earn credit by reading abstracts and articles from PubMed, PathologyOutlines and other peer-reviewed sources to earn ABPath-accepted credit. Orbit awards 0.5 credits for each abstract or article.
Choose from our recommended list of articles, or search for articles that perfectly match your scope of practice. Satisfy all 70 credits required by the ABPath every two years.
Orbit is compatible with Mac, PC, iPhone, or iPad. Email support@orbitcme.com for help getting started.
Get Started
Simplify your certification requirements
Practice group

0-50 credits/year

Hospital credentialing

25 credits/year

State medical license

25 credits/year

ABPath

70 credits/2 years

ABPath SAM

No longer required (2021 onwards)

ABPath PI/QA Project

1 project/year
What leading providers say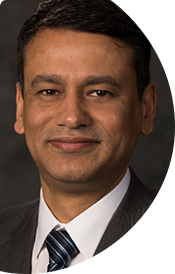 pathCast is excited to partner with Orbit because we share a common mission to celebrate education in pathology. I recommend Orbit because it rewards the self-driven learning that is vital to our audience at pathCast, and our academic pathologists at Penn.
Rifat Mannan MD
Gastrointestinal Pathology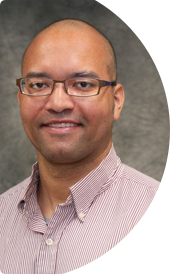 Each literature search is a learning opportunity, which Orbit recognizes with ABP-approved credit. It's wonderful to see educational technology like Orbit that understands our workflow as pathologists.
Agedi Boto MD PhD
Anatomic Pathology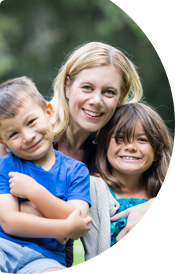 We've all seen the emails from colleagues, the social media posts... "what's the best way to get CME?" Orbit is the easiest and most affordable way to get all of the CME you need, by doing what you do anyways. I 100% recommend Orbit CME to every radiologist.
Kellie Greenblatt MD
Radiologist, Pediatric Imaging
This is the kind of product I would recommend to my friends and colleagues in emergency medicine. Easier than listening to podcasts, Orbit lets me earn credit for articles I already access while caring for my ER patients. This plugin saves me time.
Amit Arwindekar MD MBA
Emergency Medicine & Informatics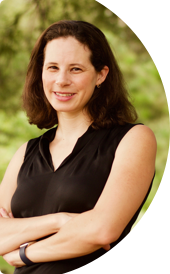 As a busy anesthesiology attending, delivering excellent clinical care is my singular focus. Orbit completely takes care of my CME for MOCA® 2.0 while I keep my eyes focused on what matters most - my patients.
Marissa Wagner Mery MD MBA
Anesthesiologist, Critical Care Medicine
Streamline your annual
credit requirements
Earn, track and report everything with Orbit
Optimized for pathologists
Orbit is the first browser extension and iOS app that recognizes your learning at work.
Topic-specific CME solved
Certificates for pathology, medical ethics (TX), and more.
Instant documentation
Your credits are instantly tracked, and detailed audit reports are one click away.
Learning for every pathologist
Pathologists in a variety of settings use AMA PRA Category 1 CreditTM from Orbit to satisfy their annual requirements, across the enterprise.
Clinical Pathologists
Search PathologyOutlines, PubMed, AJCP, and more to earn credit while running your clinical pathology laboratory.
Anatomic Pathologists
Search PathologyOutlines, PubMed, Modern Pathology, and more to earn credit while working at the microscope.
Research Pathologists
Search PubMed, Nature, Modern Pathology, PLOS Biology, JAMA, and other journals to earn credit while advancing our fundamental understanding of diseases and treatments.
Administrative Leadership
Search PubMed, JAMA, NEJM, and other journals to earn credit while developing your administrative and business strategy.
Pharma
Search PubMed, Nature, Modern Pathology, PLOS Biology, JAMA, and other journals to earn credit while discovering breakthrough treatments.
Orbit without borders
Earn credit which is recognized across the world.
Canada
Section 2 (Scanning) requirements of the Royal College Maintenance of Certification (MOC) Program recognizes AMA PRA Category 1 CreditsTM.
Europe
European Union of Medical Specialists (UEMS) recognizes AMA PRA Category 1 CreditsTM through their mutual recognition agreement with the American Medical Association.
United States
The American Board of Medical Specialties (ABMS), state medical boards, and most hospitals recognize AMA PRA Category 1 CreditsTM.
Our biggest advance in continuing medical education is yet to come
Sign up to stay in the loop.