More healing, more credits
If you search the web to help you diagnose or treat patients, you'll now earn AMA PRA Category 1 CreditTM by installing Orbit's plugin at work.
Earn Credit Now
Install the Plugin

In milliseconds, you've installed Orbit's plugin on your Chrome desktop browser.

Resume your work

Orbit's plugin sends us your requests to claim web searches for credit.

Redeem credits

We process your requests into AMA PRA Category 1 Credits TM stored in the Orbit cloud.
What leading providers say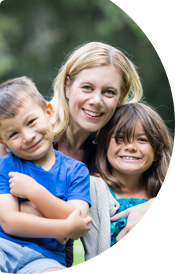 Our growing radiology practice includes 20+ hospitals and 70+ radiologists across the US. Orbit has allowed us to scale our CME compliance effortlessly across the enterprise, including specialty credit requirements like Cardiac CT, Breast, and Fluoroscopy.
Kellie Greenblatt MD
Radiologist
This is the kind of product I would recommend to my friends and colleagues in emergency medicine. Easier than listening to podcasts, Orbit lets me earn credit for articles I already access while caring for my ER patients. This plugin saves me time.
Amit Arwindekar MD MBA
Emergency Medicine Physician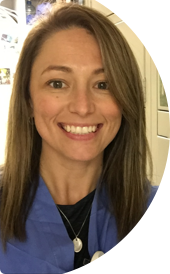 With Orbit's plugin, I'm focused on my sickest patients, while my browsing history automatically converts to fully-documented CEs. If you're a nurse with CE requirements, Orbit should be on your checklist.
Holly Ilg RN CEN CFRN
Flight Nurse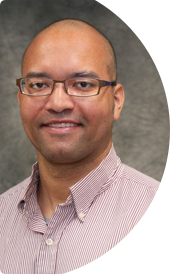 Each case at the microscope is a learning opportunity driven by web searches - Orbit's plugin recognizes that. Every new pathology attending should use Orbit to stay ABP-certified - it's that essential.
Agedi Boto MD PhD
Pathologist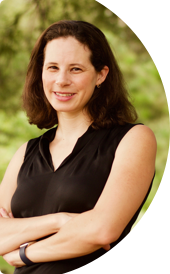 As a first-year anesthesiology attending, delivering excellent clinical care is my singular focus. Orbit takes care of my CME for MOCA 2.0 while I keep my eyes focused on what matters most - my patients.
Marissa Wagner Mery MD MBA
Anesthesiologist
Streamline your annual
credit requirements
Earn, track and report everything with Orbit
Credits finished on the job
Orbit is the first plugin that recognizes your learning during patient care.
Topic-specific CME solved
Earn CME certificates for trauma, opioids, fluoroscopy, breast imaging, and more.
Instant documentation
Your credits are instantly tracked, and detailed audit reports are one click away.
Learning for the whole team
Health professionals use AMA PRA Category 1 CreditTM from Orbit to satisfy their annual requirements, across the enterprise.
Doctors (MD, DO)
Essential for busy providers and provider-led enterprises facing burnout and a growing set of topic-specific CME requirements. Orbit delivers AMA PRA Category 1 CreditTM, the universal currency for CME.
Registered Nurses (RN)
Optimized for nurses in California and these other states: AL, AK, DE, IL, MI, MN, NE, ND, OH, OR, PA, SC, UT, Washington DC.
* California nurses, use BRN CEP# 16946 for Transcend Review Inc.
Nurse Practitioners (NP)
Tough enough for the relentless nurse practitioner. Satisfy your CE requirement for the ANCC, AANP, state nursing boards, and hospital credentialing committees.
Physician Assistants (PA)
Designed by PAs to satisfy your entire NCCPA Category I and II CME requirement. Plus, instantly respond to the NCCPA audit threat using Orbit's one-click audit reports. Never scramble for NCCPA deadlines again.
Pharmacists (PharmD)
The USA Pharmacy Boards and some states accept AMA PRA Category 1 CreditTM for the CPE/CE requirement.
Orbit without borders
Earn credit which is recognized across the world.
Canada
Section 2 (Scanning) requirements of the Royal College Maintenance of Certification (MOC) Program recognizes AMA PRA Category 1 CreditsTM.
Europe
European Union of Medical Specialists (UEMS) recognizes AMA PRA Category 1 CreditsTM through their mutual recognition agreement with the American Medical Association.
United States
The American Board of Medical Specialties (ABMS), state medical boards, and most hospitals recognize AMA PRA Category 1 CreditsTM.
Our biggest advance in continuing medical education is yet to come
Sign up to stay in the loop.